Excavation Services
Excavation Experts in Bismarck / Mandan, North Dakota
Uncover The Hidden Potential Of Your Backyard Creative Construction Offers Excavation Services For Every Season In Mandan and Bismarck, North Dakota
Whether you need snow removal outside your Mandan or Bismarck, ND area commercial property or full-scale land grading for a construction project, Creative Construction LLC has the right equipment for the job. You can rely on our heavy-duty machinery to make short work of snow removal in the winter or digging out a pool in the summer. We really can do it all.
Find out how excavation services can bring out the best in your Bismarck or Mandan, MD area home or business. Speak with one of our excavators today.
We Can Prepare The Ground For Any Project
You might be surprised at all the projects you can complete after our grader has leveled your land, or our skid steer has moved the earth.
Our machines can do the groundwork for:
Basements
Septic systems
Small roads
Site preparation
Building approaches
The possibilities are practically endless. Call 701-663-3446 now to schedule excavation services in the greater Bismarck or Mandan, ND area.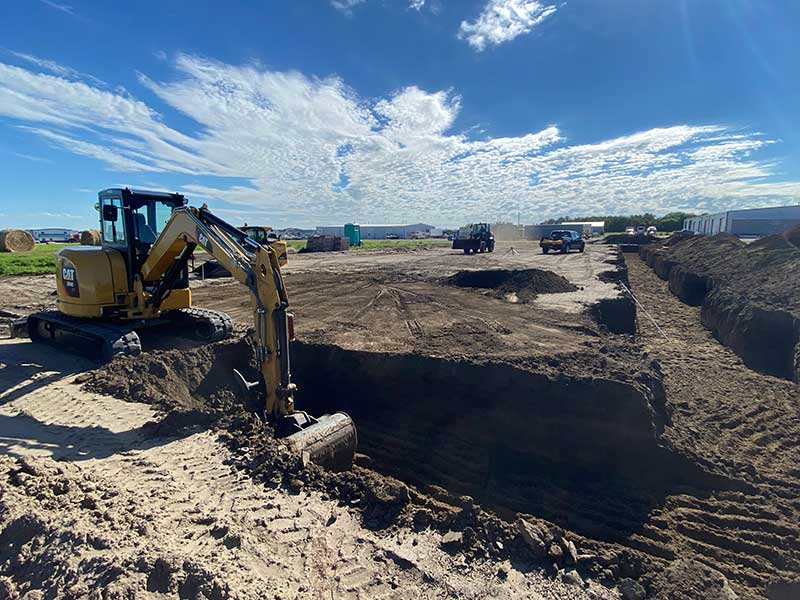 Your project is a journey we're on together, and we value that connection just as much as the final result.